GRAPHIC DESIGN
We can help design and deliver any type of asset that you require, from logos and basic branding and style guides, to brochures, flyers, business cards, mailers, signage, and anything else that you can imagine.
PHOTOGRAPHY
We have a staff of expert professional photographers that can help tell your story through images. They have experience in portraiture, landscape, product, studio and field. They will help put you in your best light.
SEE MORE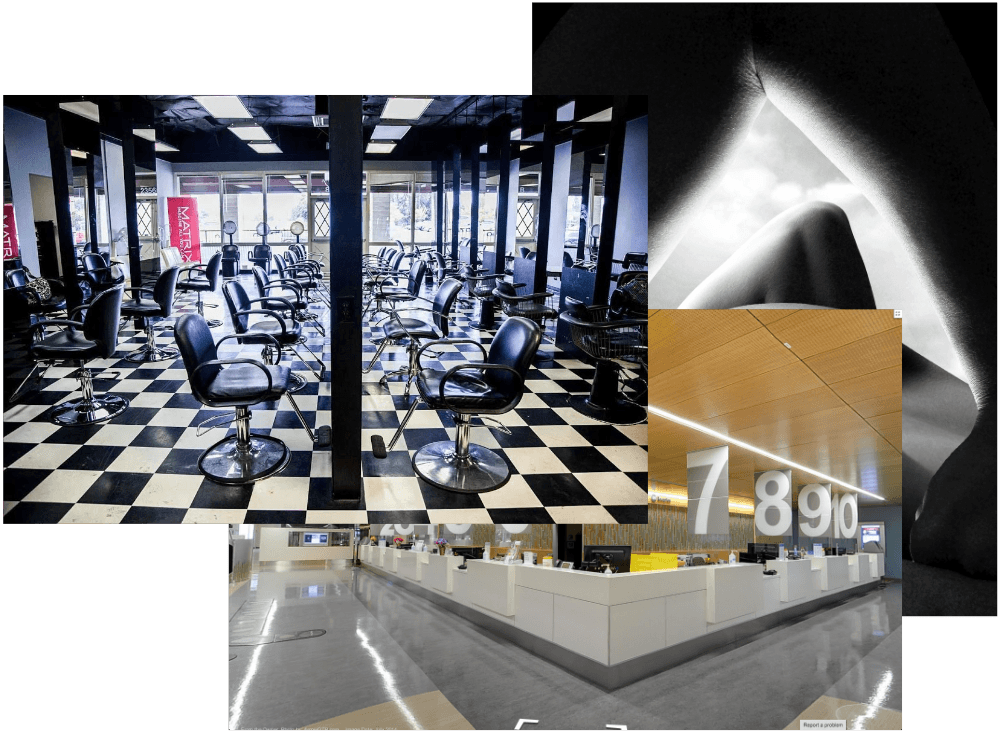 VIRTUAL TOURS
We also have the ability to create virtual tours of your business that are shared across all google properties, from search to maps and anything in between. You can even embed these interactive virtual tours on your own website.
SEE MORE
Brand and Program Identity
The face of your company is your brand which includes everything from your name, your logo, your story to the colors, typography and iconography. Everything that the customer sees from your company will effect the image of your brand. We are here to help you build a brand that reflect your business value and appeal to your customer.
Creative Design
The key to successful branding is to create a unique design/logo for your business or product. Developing a brand design from scratch will identify your business and separate yourself from other competitors. We use various design tools to visually communicate through the use of typography, visual arts, and web layout. This will give us a visual representation of your ideas and messages of your business.
Web Design & Development
It is vital to continuously keep up with appearances in terms of marketing. With that being said having an interactive and engaging website presence is crucial when it comes to whether customers choose your offered products/services over the competition. At ArrowGTP we have the expertise to be able to create a website that's unique to your content and create a brand that's going to stand the test of time.
Google Street View for Business
We as humans are very visually stimulating people. Many first impressions are based off of what something looks like and how we feel we can trust or have a connection with it. With our option to utilize Google business view, companies have the chance to showcase the best parts about what makes them great. Customers have the chance to view what a potential business opportunity looks like from the inside, through the comforts of their computer screen allowing them to know for sure they want to invest further. Just like Google Street view allows you to observe different parts of the world at a moment's notice, with this amazing technology a representative from our company comes in to your business, takes professional photos and splices them together for a virtual tour to be displayed on your social media pages or company websites. This allows for easier access to the public and a win-win situation for potential new clients.
Creative
Broadcast
Brand and Program Identity
Content Creation
Experiential Events
Graphic Design
Integrated Campaign Ideation
Print
Web, Mobile, Social and Digital Creative
share