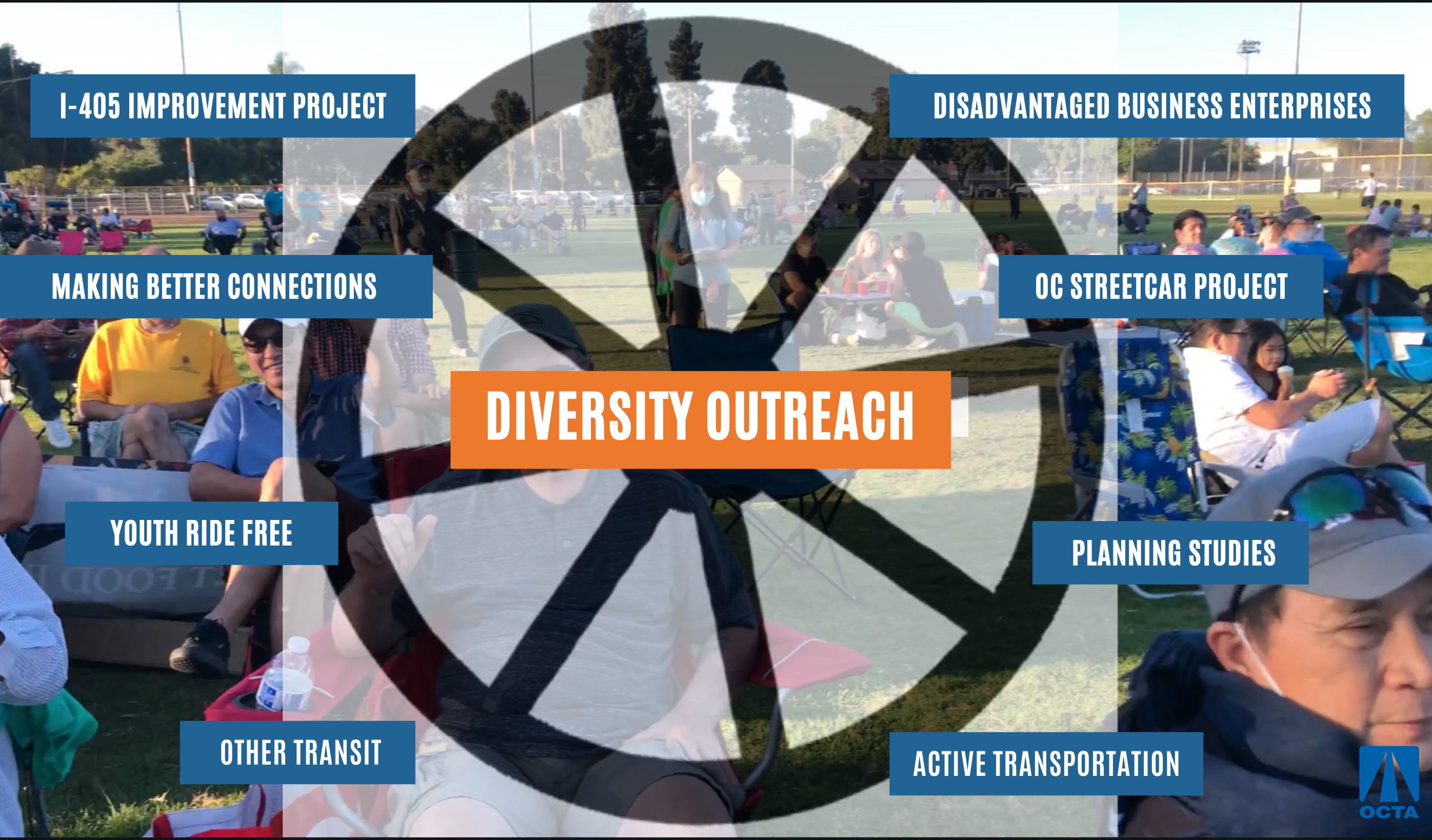 OCTA Diversity Outreach Program
OCTA Diversity Outreach Program
This is a trust-building, outreach campaign to build relationships with diverse and historically disenfranchised communities with the objective of overcoming bureaucratic and/or cultural communication barriers.
GOALS
The goals are to expand the outreach program which continues to cultivate relations with diverse communities, increase awareness of OCTA beyond its transit services, and increase participation and engagement among diverse community members. The consultant team provides necessary support to continue with the expansion, implementation, and evaluation of the program. It consists of two (2) primary components designed to engage with the two (2) largest non-English language populations in Orange County, Spanish- and Vietnamese-language speakers, as well as continue to increase awareness of OCTA and its projects and plans with key constituencies in diverse communities.
APPROACH
Identify resources to target diverse communities through in-person communications rather than just translate information or have interpreters at events as COVID-19 restrictions have lifted
Include paid and earned media for region's increasingly influential ethnic media and leverage with news side of organization
Develop fliers, banners, displays, collateral materials, and online content that resonate with the community – not only through language but through cultural references, images, and other visuals directed to the diverse audience
Make sure the images and language are relevant to the audience
Utilize connections with local diverse communities and their influencers, mediac representatives, and other leaders
Four (4) to six (6) Vietnamese and Latinx cultural ambassadors were used for Phase I of the trust-building campaign. Among those included were singers, media personalities, physicians, social media influencers, and business leaders
RESULTS
Ongoing. To be updated.